Merry Christmas to all!
I had a great Christmas. It started on Christmas Eve at my parents' house as we dropped off and picked up gifts in a bit of a rush. I had the good fortune of finding an excellent, and unexpected gift, for my mother. It was one of those things that I saw at the store and I knew I had to get it for my mother. Heck, even if it wasn't Christmas, I'd have bought it for her.
The cashier at the store was hilarious. I've talked to him before and he's very swishy, very flamboyant.
He picks up the statue and screams, "OH ... MY ... GAWD! Sally, Sally, Sally, did you seeeee this?" he said to another cashier twenty feet away.
Then back to me, "I never see these things until they come across my register. Love it! It's a fish, elephant, giraffe...it's an entire circus all rolled into one ball of ADORABLE!"
When it was my turn, I was surprised to get a new garmin 405cx! How cool is that? Normally we do low key, low-price presents, if anything at all!
I've been sick and tomorrow will be my first attempt at exercise, so I can't wait to really try it. I did take a walk around the block and used it, and used in the truck on the way home today too, but more on that later.
We were spending Christmas Eve and Christmas day with my in-laws. We always have a good time there, but eat too much. Yeah, everybody eats a lot at Christmas...but this is different. We never even touched a lot of the food that was prepared, and not because it wasn't fantastic.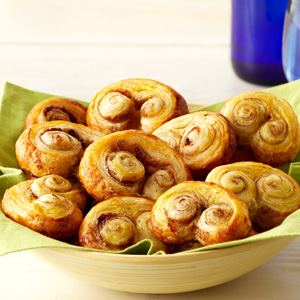 It's like this: We arrive and my mother-in-law is making
lumpia
. Lumpia is a Filipino dish that's kind of a like a burrito crossed with an egg roll, pan fried in goodness. They're unbelievable. My oldest daughter LOVES LOVES LOVES lumpia. I figured there'd be none left.
There were also nachos with lots of jalapenos, these things called elephant ears which are like filo dough filled with dates, walnuts, raisins and cranberries, and of course brown sugar.
Then there were meat balls and marinara sauce, not canned, premade stuff either. My oldest daughter LOVES LOVES LOVES meatballs and marinara sauce too. Everything homemade, everything unbelievable. And of course, there's always the fully stocked cookie jar, homemade fudge, chocolate covered macadamia nuts, and so on.
And here's how overwhelming everything was: My daughter usually acts with great precision and efficiency when it comes to the consumption of a food item she loves (which are actually quite few). She never realized there were meat balls until just before she turned in for the night. She didn't realize there was lumpia (of the two, she'd prefer lumpia) until THE NEXT MORNING!
By eight o'clock I was stuffed, tired and ready for bed. I'm recovering from a cold and have been really flat. I dipped in the hot tub and then hit the sack by 9:30.
We snacked throughout the day on left overs from the previous night while playing cards and talking. By the time the tradition Christmas meal was served, we all agreed that none were hungry! My actual Christmas dinner plate probably had 300 calories worth of food on it!
My in-laws gave me very excellent gifts as well, perfectly suited to me. They gave me a huge container of whey protein shake and a nice mixer, a 4,000,000,000,000 pack of Zone Perfect energy bars, and a case of
Nuun
, which I love! How'd they know?
Now regarding the title: On the way home my youngest daughter was riding with me. My wife and oldest daughter were in the car ahead of us. We decided to play with my new Garmin. I set it up to monitor speed and it showed the truck's speed very accurately at 79.5 mph.
Brianna, my daughter, asks, "Are you speeding?"
I said, "Eh..."
"Aren't you supposed to be going 75?"
"Yeah."
"Then you should."
Thanks Garmin!